The Muzodo Mobile App
Keeping your gig details with you when you're on the go!
The Muzodo mobile app is on Google Play Store! It's only for Android at this point (sorry iPhoners, we hope to have that version done fairly soon!) so if you're on your Android device, click on the button below to install it or just search "muzodo" in the Play Store.

This version is primarily for group members - the admin functions will be added as updates in due course.
If you've never logged in to Muzodo before, you'll need to reset your password by going to muzodo.com, entering your email address (if you have multiple, the one that is registered with Muzodo) and click 'Reset my password'. You'll receive an email with a link. Click here for more details.
With the mobile app, you can:
Receive notifications of new and updated gigs.
Conveniently view the details of all your gigs.
Open a map to find your gig (if the map link was entered).
See who can make it to the gig.
You can also view members' comments if you're an administrator or your group (or event) is set to allow members to see each-other's comments.
Update your responses.
Update your personal details.
View all details offline - if you don't always have an internet connection (updating is only available when online).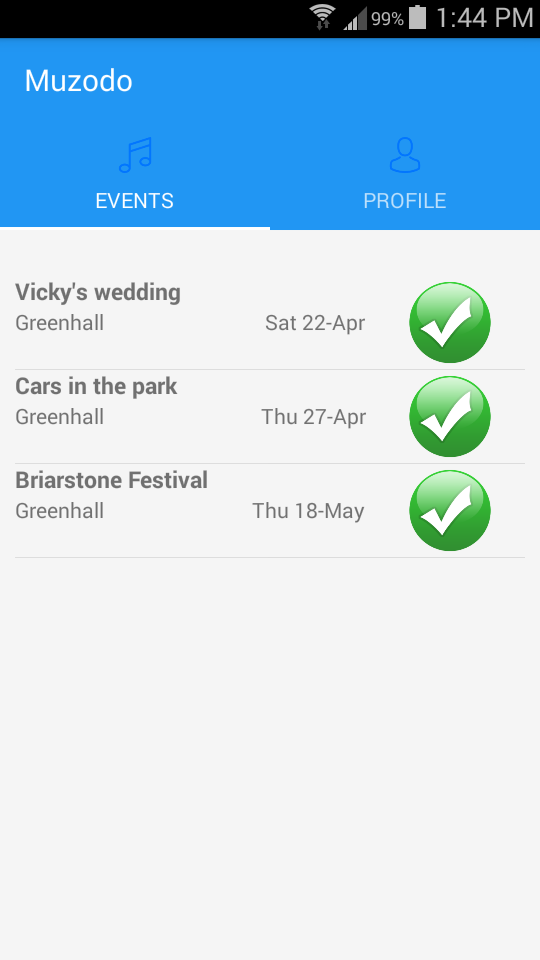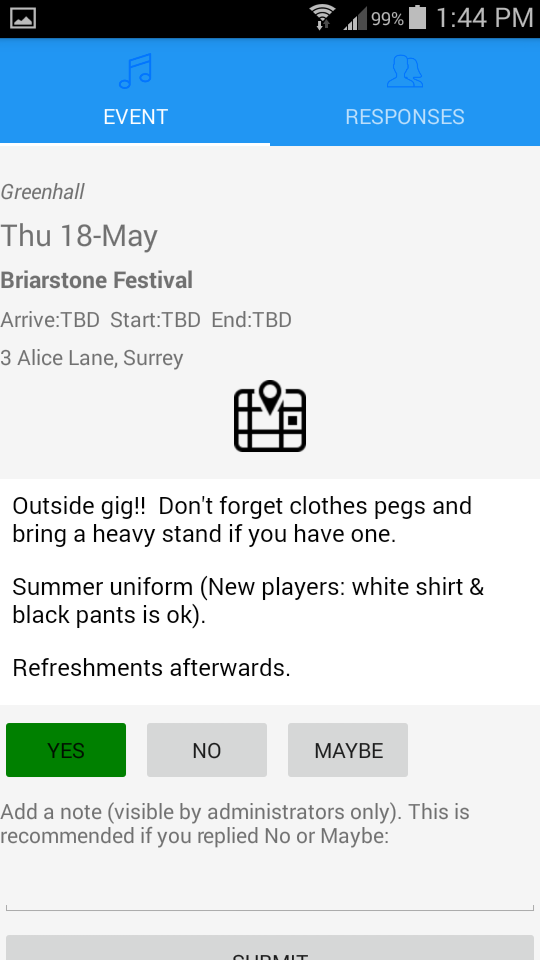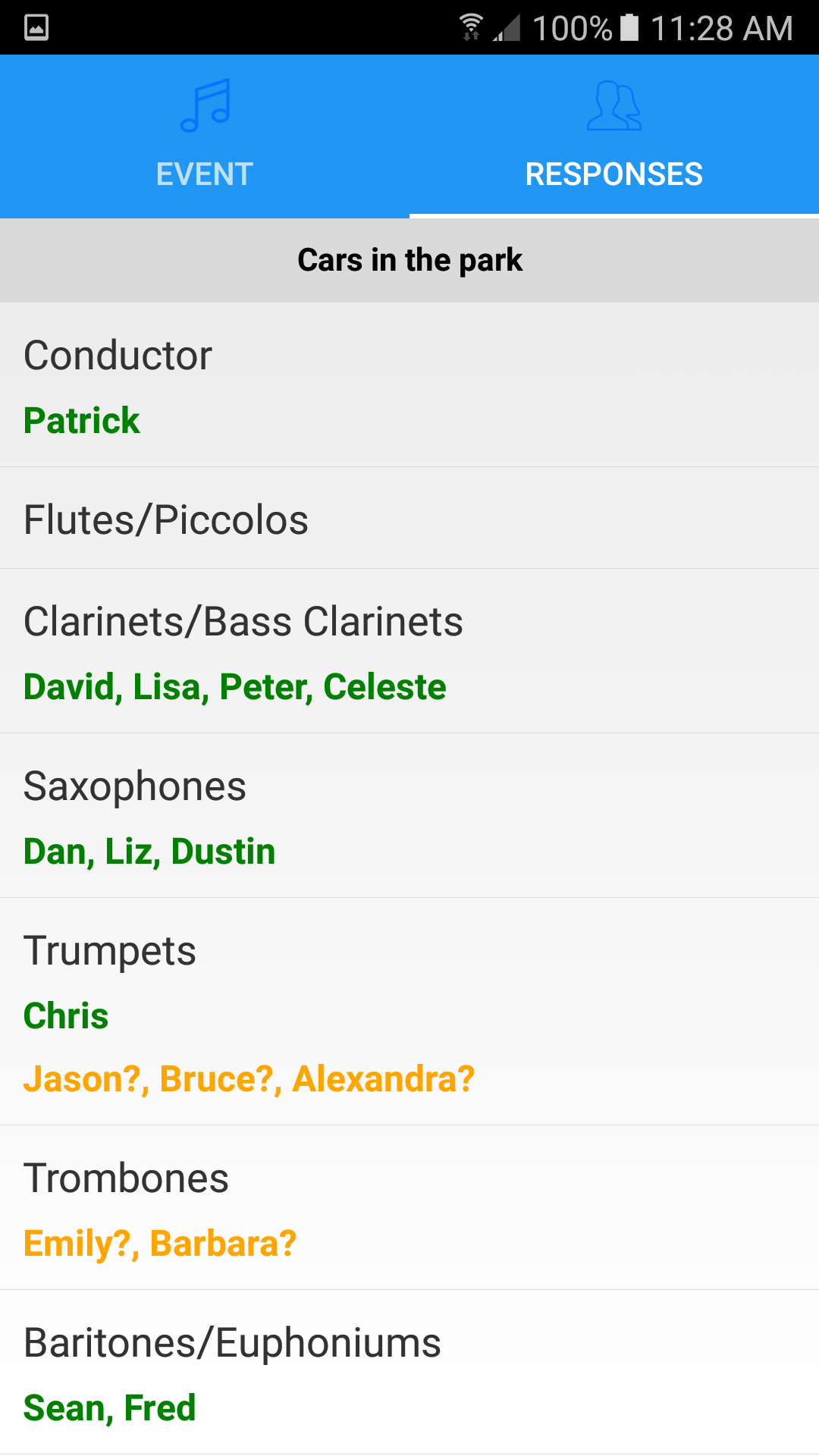 See: Updating an event.
---