Administrators can:
Create and update events.
Add and update group members.
Add and remove other administrators.
Read comments that members include in their responses.
Any one or more of your members can be an administrator and you can elect or 'demote' them at any time. To change the administrators of your group:
Open the Groups tab
Click on your group name
Edit the administrators list
Click Update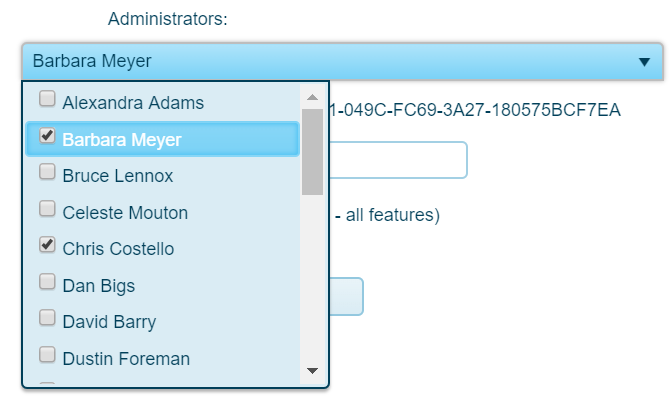 Note: You automatically become the administrator of any groups you create. You can not remove yourself as an administrator. If you don't want to be an administrator, please ask another administrator to remove you.
---
See:
Updating a group
.